Magellan® XP Max All-in-One Convertible Car Seat
Magellan® XP Max All-in-One Convertible Car Seat
$399.99
Regular Price
$399.99
The Perfect Fit, from Birth to 10 Years
Once your baby enters the world, the ultimate adventure begins—parenthood. As you're ready to embark on this incredible journey, it's easy to plan with the Magellan® XP Max All-in-One Convertible Car Seat.
All-in-One Seating System
The Magellan® XP Max five-mode convertible car seat fits your child from birth to 10 years, with a weight range of 5 to 120 pounds, and is designed to be the only car seat you'll ever need. It has a wide range of easy-to-adjust features with its 7-position recline and 14 headrest heights that raise with the harness.
Superior Safety Features
The Magellan XP Max car seat is backed by years of European engineering and exceeds all federal standards, including FMVSS 213. Our patented Air Protect™ is built into the headrest to cushion impacts, and to provide a soft pillow of comfort. Children grow at different rates so for the first time you can adjust the torso up or down to maximize side impact protection.
EZ Out Harness System & ClipQuik
The spring assist EZ Out harness system keeps the straps and crotch buckle from getting bunched under your child. Paired with the ClipQuik's auto-magnetic chest clip, it's easy to open with one hand, but hard for kids to unbuckle. The magnets automatically slide together to self-lock, sending you on your way quickly.
Supreme Comfort
The Magellan XP Max All-in-One car seat has been designed with the utmost comfort in mind. Its infant pillow system is soft to touch and cozy to ride in. The car seat features self-wicking fabrics to keep your little one dry and comfortable in the summer. The fabrics are tailored to fit, and they're machine washable and dryer safe.
EZ Zipper
The seating area zips open so you can see the belt path and LATCH. Now you can easily route the seat belt in rear-facing mode and access the mini-connectors in rear- and forward-facing mode. The seat pad or "splash zone" removes for a quick clean in the washer and dryer.
Read More
Item Number: CC261-MC-US-EN
UPC Number:
Weight Class: Rear-facing 5-40 pounds and 40 in or less, Forward-facing 22-65 pounds and 29-49in, and Belt-positioning booster 40-120 pounds and 43-57in
Free ground shipping on all MaxiCosi.com orders! Orders placed after noon EST will ship on the next business day. Returns are accepted within 35 days of delivery. For additional details,
click here
.
Keep Safety Where You Need It
Adjustable side impact protection, grows with your child.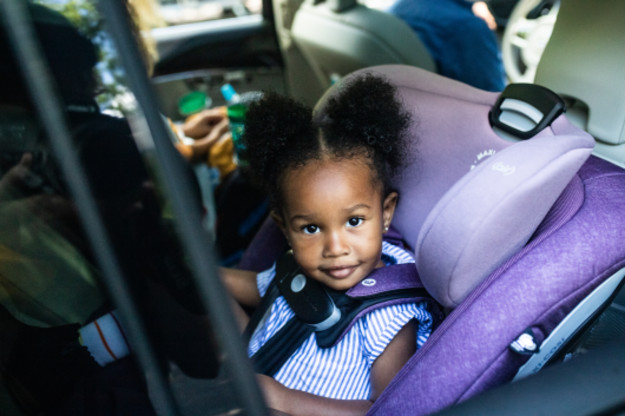 5-in-1 Convertible Car Seat
Designed to grow with your child and provides a perfect fit from birth to 10 years (5-120 lbs.)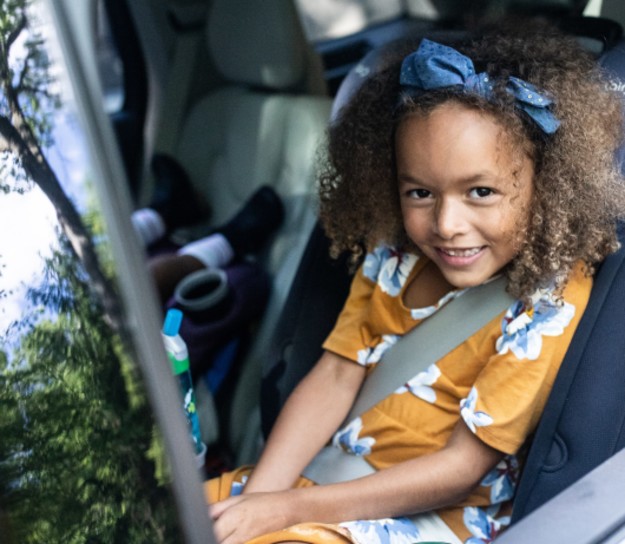 Superior Safety and Comfort
Patented Air Protect side impact offers superior protection from birth to 10 years, that's soft and comfortable.
Features
Side Impact Protection
The only car seat with adjustable torso side impact protection.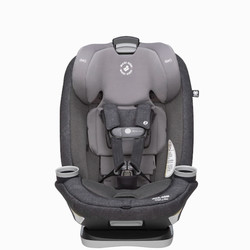 Unique Harness System
Fast and easy to buckle with spring assist EZ Out harness system with ClipQuik auto-magnetic chest clip.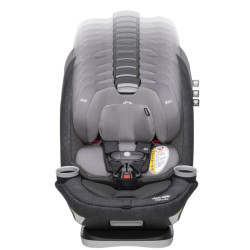 Headrest Adjustment
14-position headrest adjustments, featuring Air Protect Superior Side Impact Protection at every stage from birth to 10 years.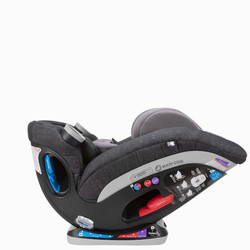 Smooth Recline
One-handed recline with 7 positions to choose from.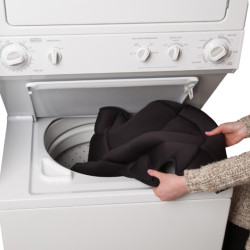 Easy to Clean
Easily removable fabric for machine washing & drying without rethreading the harness!