Tayla Modular Lightweight Stroller
Tayla Modular Lightweight Stroller
$529.99
Regular Price
$529.99
Take comfort in versatility
Once you reach your daily step count by chasing the kids and you're ready to leave the house, it helps to have the flexibility the Tayla Lightweight Stroller provides every time you head out.
It all starts with 4 recline positions for customized comfort. The reversible stroller seat sits upright or reclines back – and faces you or the world ahead. That way, baby can lie back and rest in the soft, plush fabrics, while you daydream of doing the same. And curious toddlers can sit upright to face you and exchange high fives, or the cashier as you exchange an outgrown onesie.
Then there's the little things with the Tayla lightweight stroller that help change your day for the better. Like getting around more smoothly. The all-wheel suspension with SmoothRide tire technology keeps those bumps in the road at a minimum, so your napping child stays resting. And the lockable swivel wheels make it easy to transition from sidewalk to the park. Let's not forget sun protection. We have you covered with the MaxShade extendable canopy that covers the entire seat and zips away to store neatly.
When it comes to storage, the extra-large basket in this lightweight stroller offers plenty of room for diapers, wipes, clothes, and snacks you can quickly reach at a meltdown's notice. For added comfort as seasons change, the reversible seat cushion features breathable mesh for warmer days, and cozy knit for cooler days. Oh, and did we mention the adjustable handlebar and one-hand fold? Because you don't have to ask, we're giving you a hand.
With the Tayla Modular Lightweight Stroller you have the versatility you need on every stroll, without having to compromise comfort.
Read More
Item Number:
UPC Number:
Weight Class:
Free ground shipping on all MaxiCosi.com orders! Orders placed after noon EST will ship on the next business day. Returns are accepted within 35 days of delivery. For additional details,
click here
.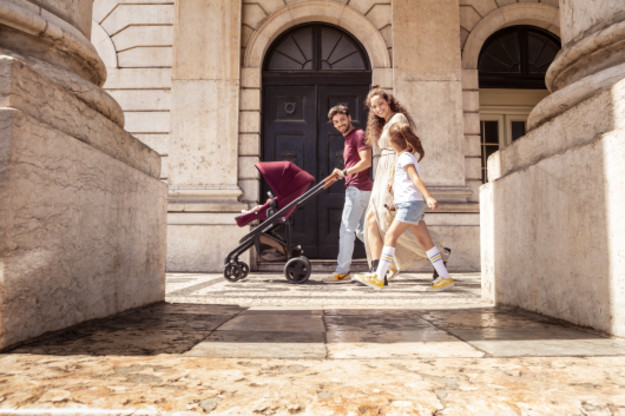 Versatile Seating
Offering lots of flexibility, Tayla is equipped with a modular seat so baby can face you or the world ahead. The seat reclines in both directions and features a plush seat cushion plus an adjustable leg rest.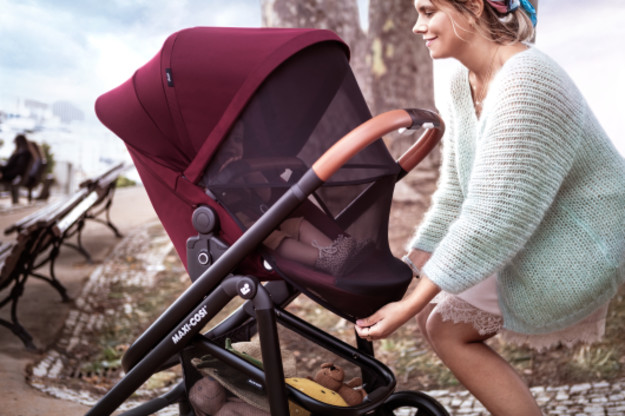 Cozy Comfort
Need a little extra privacy? We have you covered, the extendable canopy features our 360° MaxShade mesh privacy shade that covers the entire seat and zips away to store neatly when not in use.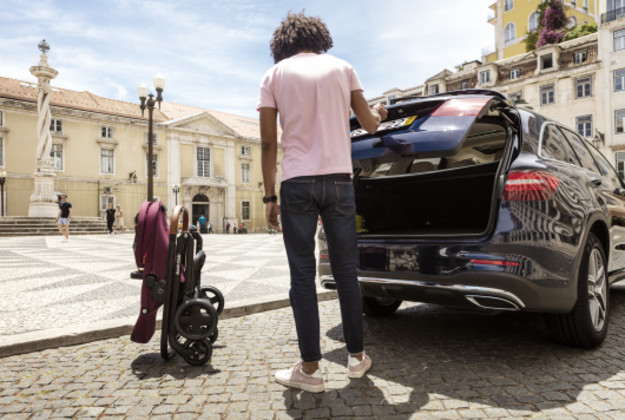 Convenient Functionality
Your little one will be comfy on every adventure as the stroller features all-wheel suspension and SmoothRide tires for optimal maneuverability.
Features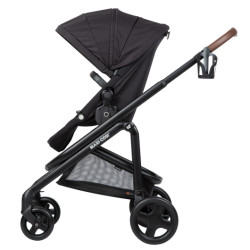 Choose Your View
Reversible seat is designated for parent- or world-facing views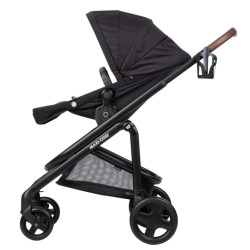 Recline Options
4 recline positions for customized comfort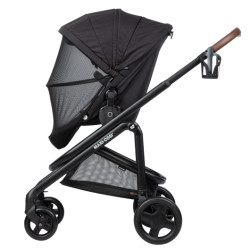 Protective Sunshade
360° MaxShade privacy shade that covers the entire seat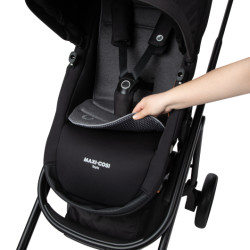 Superior Fabrics
Reversible seat cushion for warm and cool climates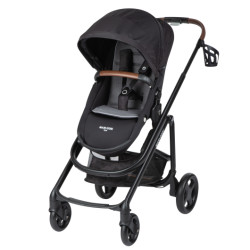 Smooth Moves
SmoothRide innovative tire technology with all-wheel suspension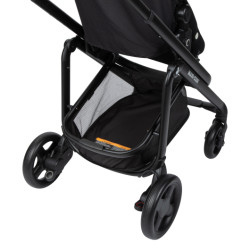 Handy Storage
Extra-large basket with a 25lb. weight capacity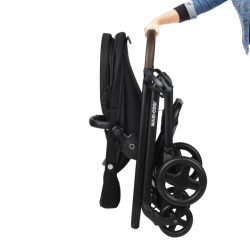 One-hand Fold
Easy one-hand fold and stands upright